Carlos Condit Training To Fight With Diaz
The former UFC champion Carlos Condit made an alleged announcement recently that he is undergoing training for his next fight with Nick Diaz.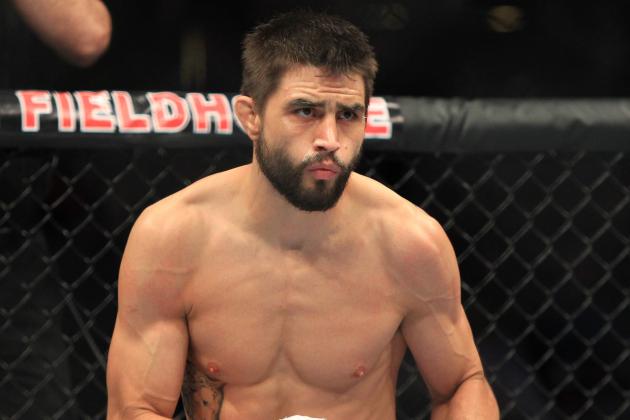 The UFC Welterweight champion had achieved the title of 170 pounds when he defeated Nick Diaz during UFC 143. The natural fighter had his championship fights with Robbie Lawler and Georges St-Pierre. Condit is doing all the required preparations for a rematch with Nick and it will take place sometime after August as Diaz is still under suspension period. Once Diaz is released from it, there is going to a tough competition between these two fighters which would be fun to watch.
Carlos, who is the mixed martial artist from America, is now the part of the welterweight division of the UFC. He was the former interim UFC champion as well as WEC champion. As far as the rankings of UFC welterweight is concerned, Condit was in the 4th position. The fighter has never been terminated or knocked out due to strikes.

Nick Diaz has been a champion as a competitor who has signed with the UFC. Besides UFC, Diaz has also competed for Shooto, Strikeforce, Pride and more. He is the older brother of another famous UFC fighter Nate Diaz. Although the older brother has got all the fame for fighting against the UFC Featherweight champion Conor McGregor, the younger brother has been equally a good competitor, but the return of Nick Diaz to the octagon is definitely something that his fans are anticipating. The fight between Diaz and Condit will certainly be worth watching as both are tough competitors and are well known for their earlier performances. As Condit has been putting in additional efforts to get thoroughly trained, Diaz is all geared up to show his action when they face each other in the next game. So, let's wait to figure out what's in store for them.